Sale!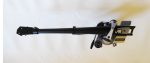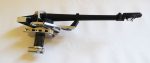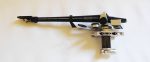 SME 309 tonearm (pre-owned)
£ 1,873.00
ex-vat: £ 995.00
Sold originally by us, this pre-owned SME 309 tonearm is in superb condition, with no marks or scratches, and includes the original SME tonearm cable, packaging, and tools. Serial number 36606.
According to the audio website Hi-Fi Pig, the 309 offers "95% of the performance of the SME V at half the cost and is one of Hifi's true gems". Current retail for the 309 is £1,873.00, so here's your chance to own a legend at a huge saving.
Click here for information and specs. As this item is being sold on behalf of a customer, no VAT is included.
Out of stock
Sorry, this item has been sold.