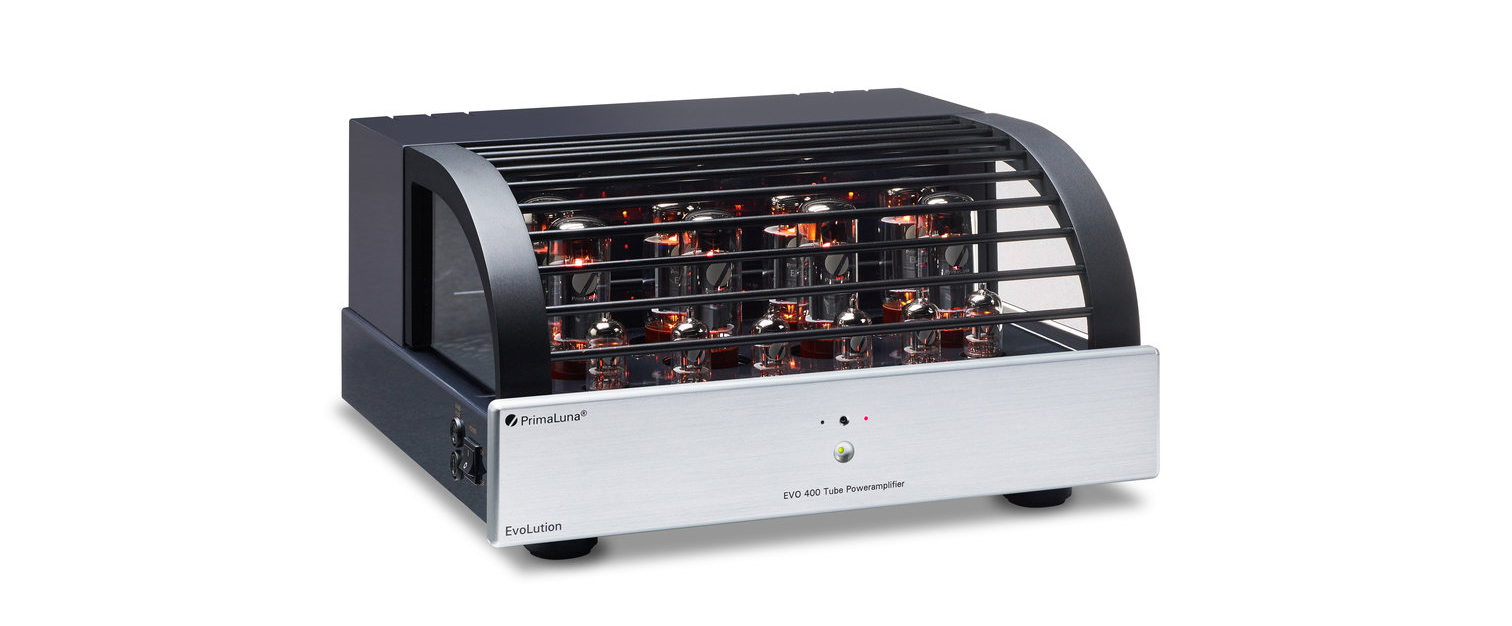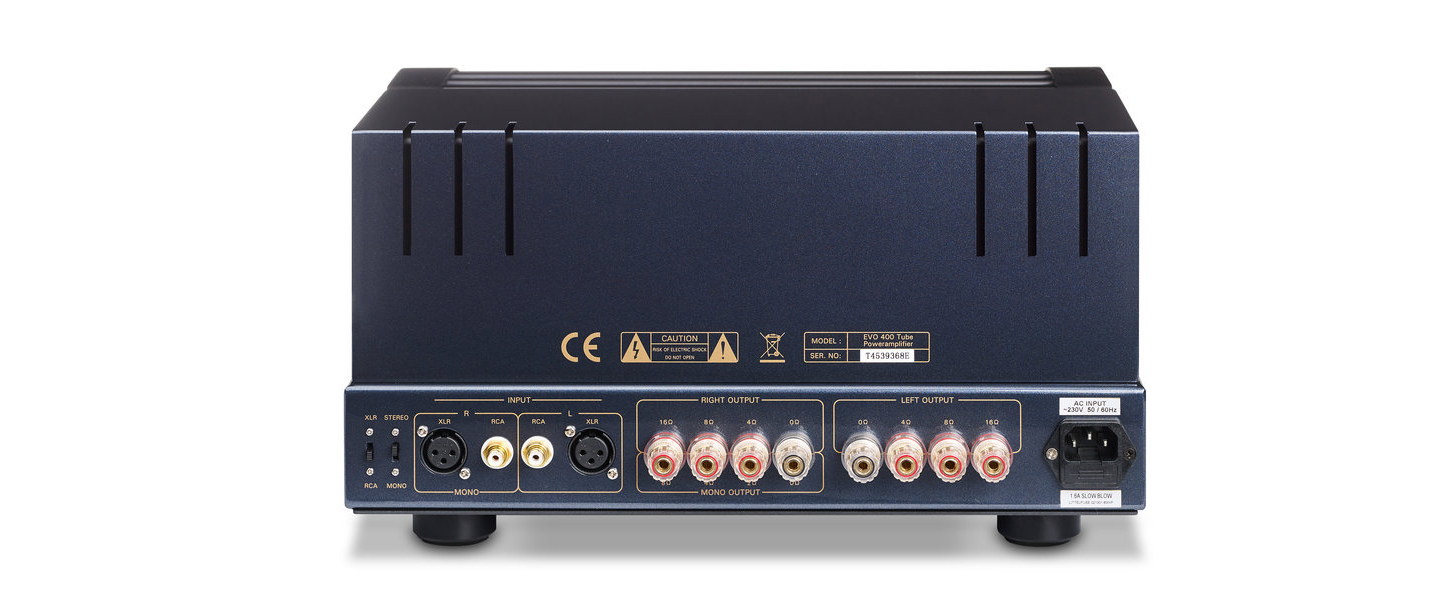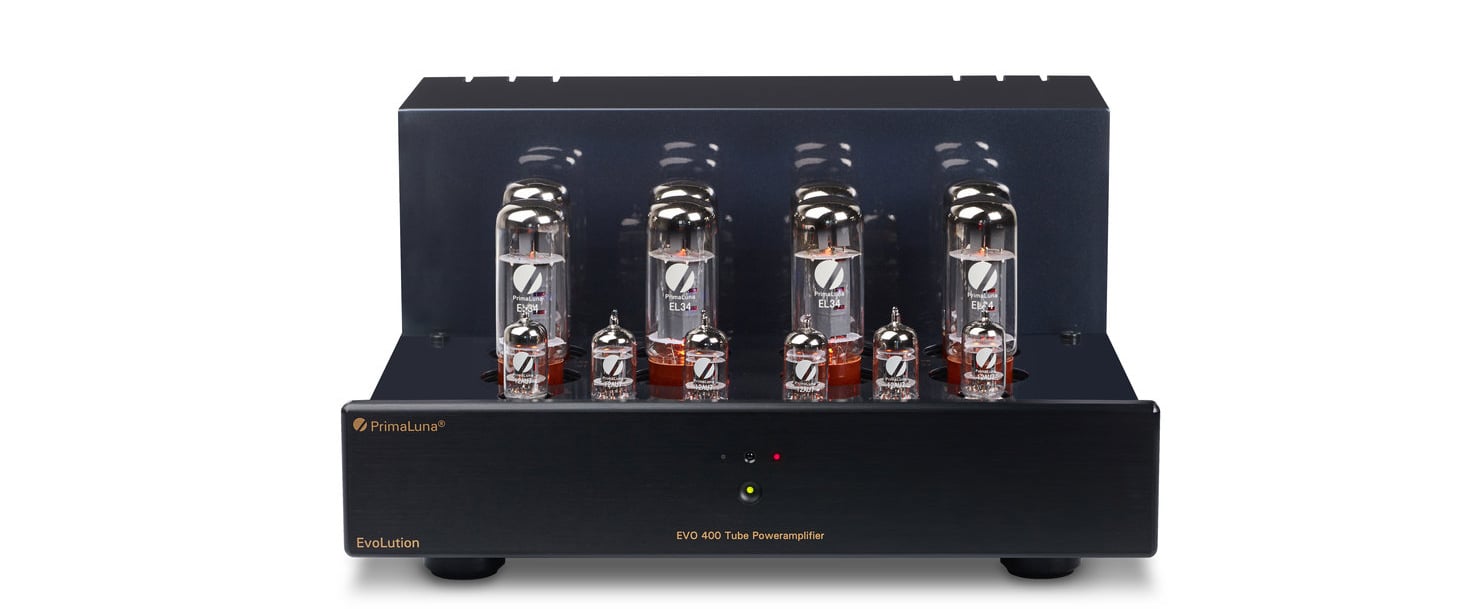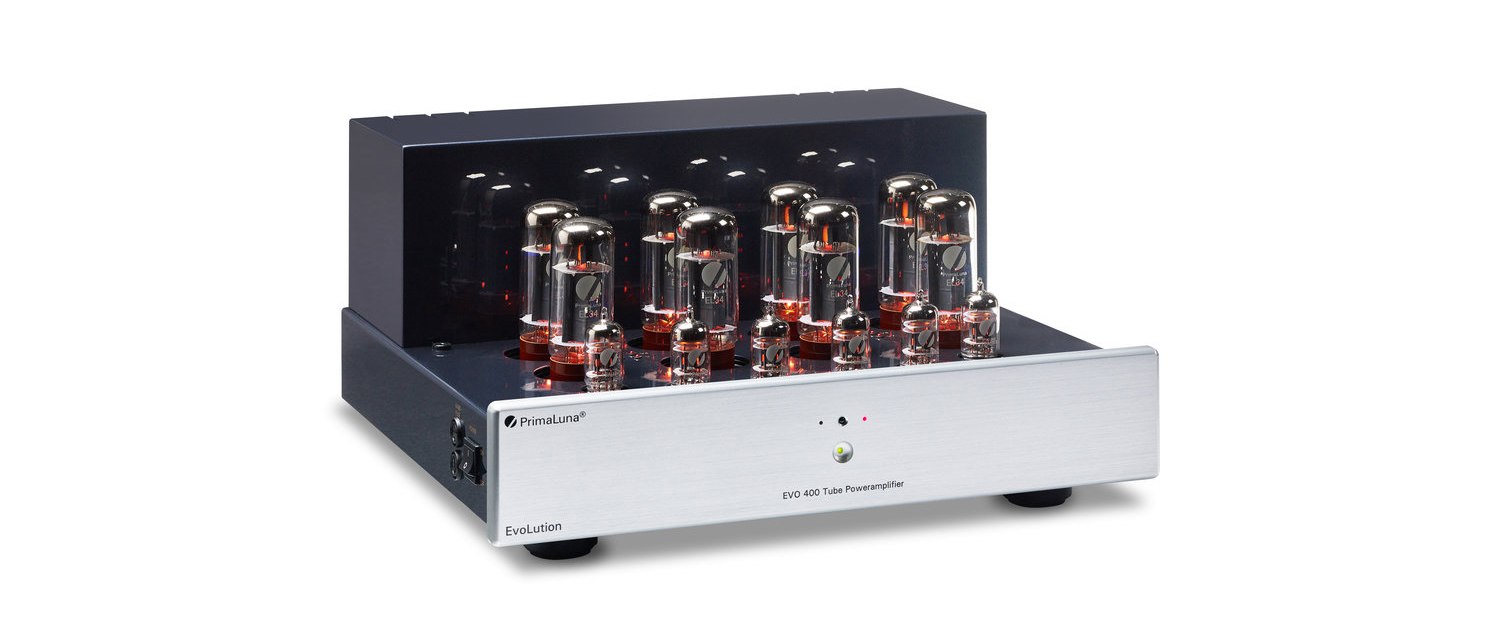 PrimaLuna EVO400 Power Amplifier
Product Code: PLS022
£ 4,150.00
ex-vat: £ 3,458.33
The PrimaLuna EVO400 Power Amplifier, which can be used either as a stereo power amp or as a monobloc, offers the same extraordinary sonic character as the EVO300, but with significantly more oomph. The high power is achieved not by driving the tubes harder, but by adding four more EL34s and upgrading the circuitry.
Key features of the EVO400 Power Amplifier are:
Stereo or monobloc operation simply by flipping a switch. As your budget grows your system can grow too. The benefit of monobloc operation is the amp now has dual output transformers for the best coupling with your speakers, and twice the power!
Point to point wired with Swiss made cable, specifically silver-plated, oxygen-free continuous crystal (OCC) copper with a Teflon dielectric in the critical signal path for superior signal speed and increased clarity.
TAKMAN resistors, premium resistors made in Japan are popular for their low noise, linearity, and musicality.
Remote controlled triode/ultra-linear switching: triode operation for sweetness and warmth, ultra-linear operation for recordings that demand power.  Your listening library will suddenly become larger.
AC Offset Killer, a bit of circuitry to lower transformer noise, regardless of how bad your mains supply is. The result is background quiet, and a vivid sense of space and tonal texture.
Bad Tube Indicator with Adaptive AutoBias that will instantly put the amplifier into protection mode so no parts can get damaged. A red LED will light up in front of the tube that needs replacing. Simply plug in another tube, and listen.
Other features, shared with other PrimaLuna components, include innovative SmartWatts design, custom designed transformers potted in non-microphonic resin, and a chassis made of finely finished heavy gauge steel, with an automotive quality finish. Removable tube cage is included.
The EVO400 Power Amplifier is supplied with EL34 valves as standard, but it can also be used with 6L6G, 6L6GC, 7581A, EL34, EL37, 6550, KT66, KT77, KT88, KT90, KT120, and KT150 for more power or fine-tuning the tonal character. Please contact us if you wish to order other valves.
Price shown for a single EVO400 Power Amplifier. If you wish to use in monobloc mode, please order two units.
Specs
Power (EL34 ultra-linear mode)

70 watts x 2 (8Ω, 1% THD)

Power (EL34 triode mode)

38 watts x 2 (8Ω, 1% THD)

Frequency response

9Hz-60kHz +/- 1dB, 8Hz-70kHz +/- 3dB

THD

< 0.1% @ 1W < 2% @ rated power

Weight

30.9 kg

S/N ratio

95 dB, 105 dBA

Input sensitivity

1100 mV

Input impedance

100 kΩ

Dimensions

385W mm x 405D mm x 205H mm

Inputs

1 pair stereo RCA and 1 pair stereo XLR, 1 mono RCA and 1 mono XLR

Outputs

4, 8 & 16 Ohm taps (stereo), 2, 4, & 8 Ohm taps (mono)

Valves

8 x EL34, 6 x 12AU7