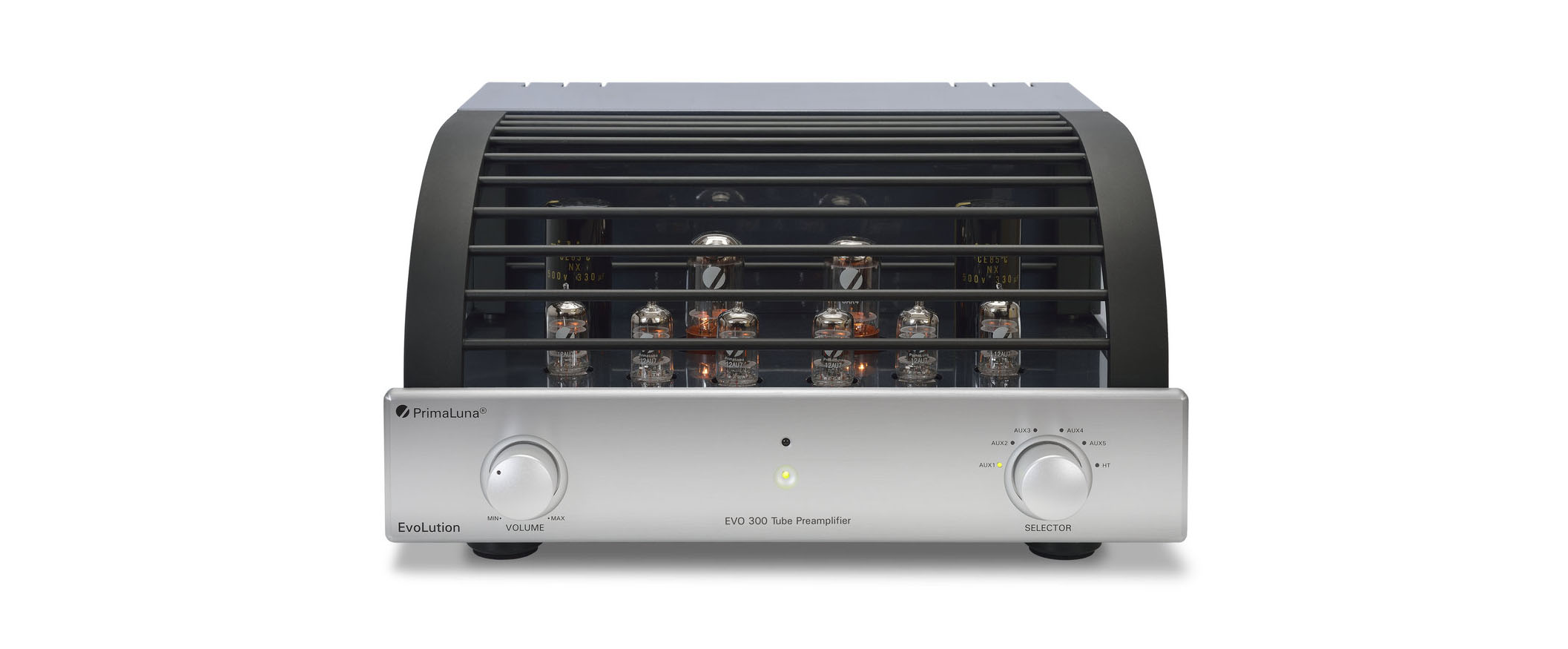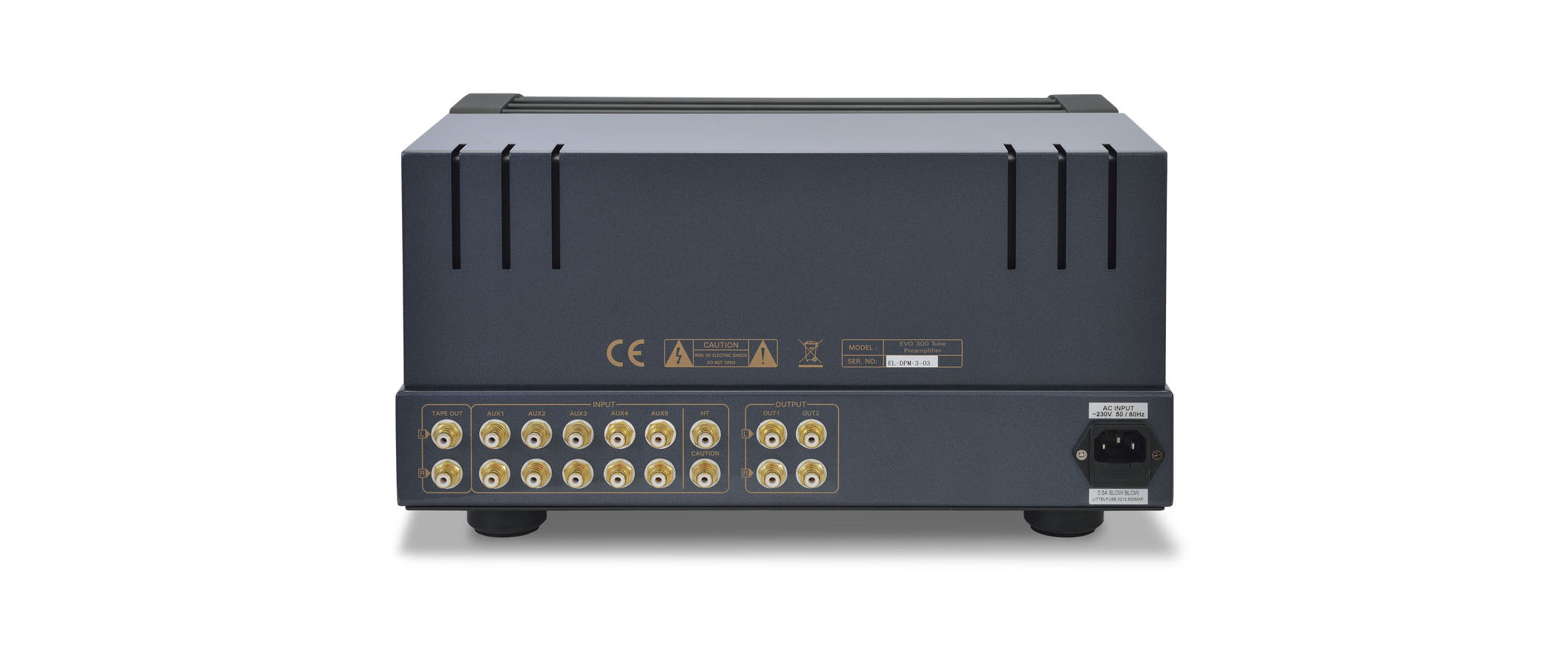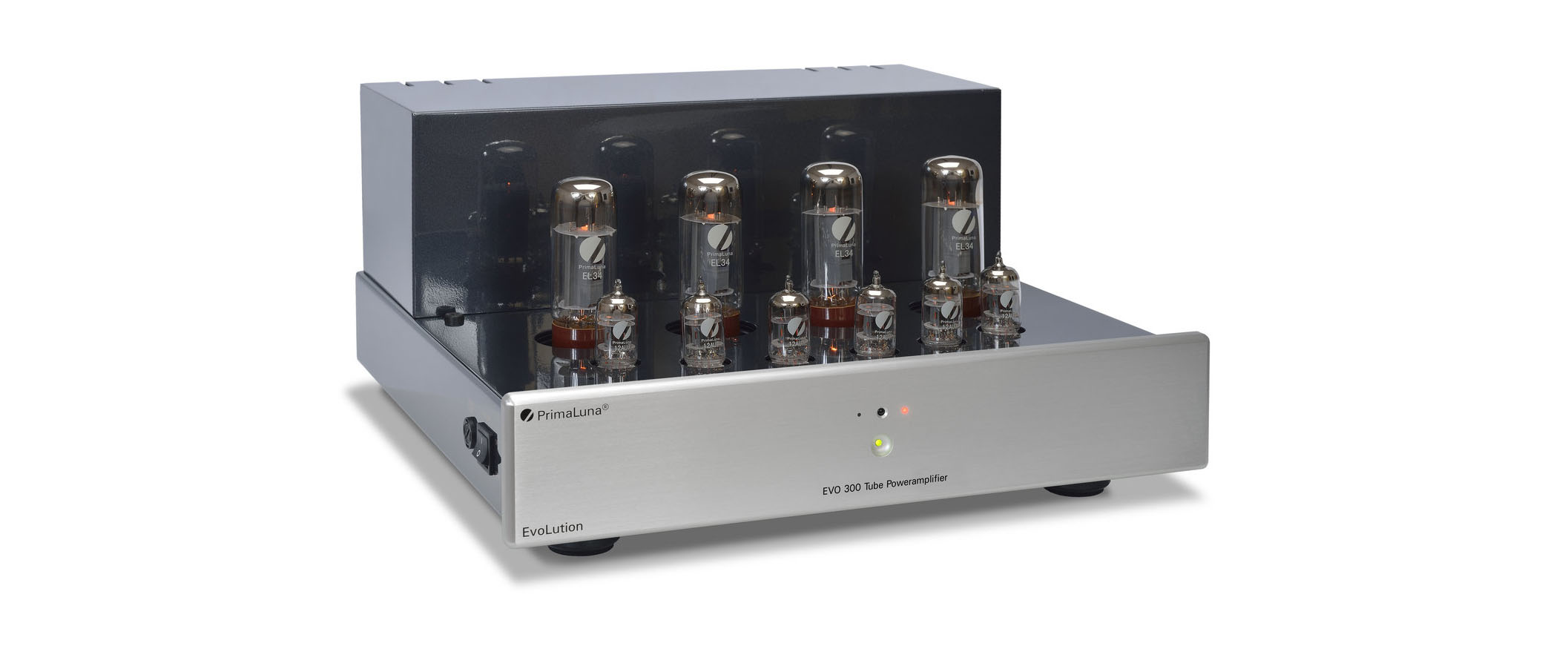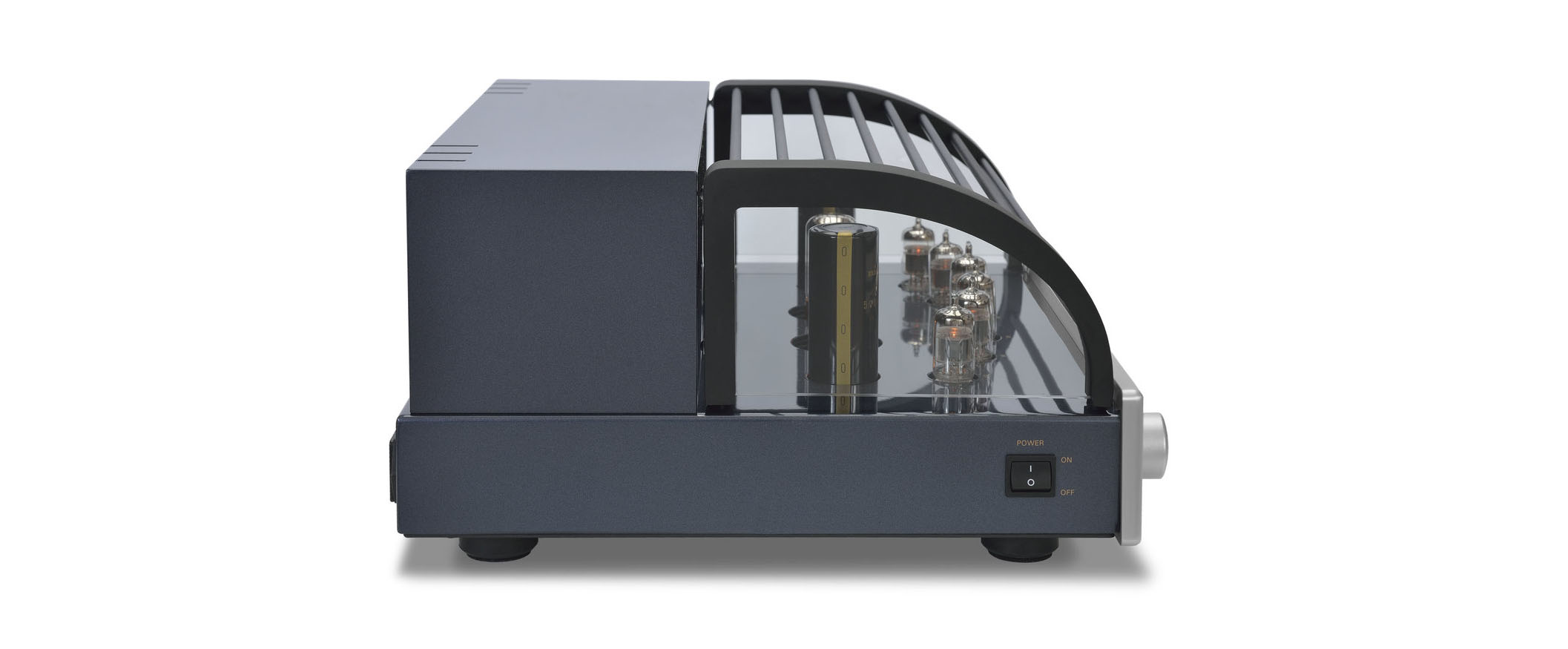 PrimaLuna EVO300 Preamplifier
Product Code: PLS018
£ 3,598.00
ex-vat: £ 2,998.33
The PrimaLuna EVO300 Preamplifier is a high-end, dual-mono linestage.  Key features are:
Low distortion, low noise, high bandwidth circuitry, using full dual-mono design,  six 12AU7 valves (widely available in new old stock versions), two 5AR4 rectifier valves, and custom-designed toroidal transformers.
SuperQuiet line inputs and ALPS Blue Velvet motorised volume control for ultra quiet operation, and ultra realistic reproduction of music.
TAKMAN resistors, DuRoch tinfoil capacitors and other highest-quality internal passive components.
SmartGain Design, with only 10 dB gain specification for ultra-quiet operation, even with high-sensitivity speakers.
Tube (valve) rectification, using two 5AR4 rectifier tubes for pure, dual-mono, all-tube design.
Point to point wiring using Swiss-made, silver-plated, oxygen-free continuous crystal copper with a Teflon dielectric in the critical signal path. The EVO300 is a work of art with internal construction. Assembled by artisans, it will last a lifetime.
Chassis made of finely finished heavy gauge steel with automotive quality finish. Removable tube cage included.
Five sets of stereo RCA inputs (for XLR inputs and outputs, see the PrimaLuna EVO400 preamp) and one set of home cinema pass-through inputs. Two sets of stereo RCA outputs and one set of RCA tape outputs. A full-function metal remote control is included.
Specs
Gain

10 dB

Frequency response

18Hz-38kHz +/- 1dB, 12Hz-75Hz +/- 3dB

THD

< 0.5% @ 2 Volts

Signal-to-noise ratio

93 dB, 98dBA

Input impedance

220 kOhms

Input sensitivity

650mV

Output impedance

256 Ohms

Weight

24 kg

Dimensions

385W x 405D x 205H mm

Inputs

5 pairs stereo RCA, 1 pair home cinema input

Outputs

2 pairs stereo RCA, 1 pair RCA (tape)

Valves

2 x 5AR4, 6 x 12AU7