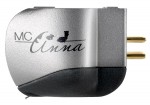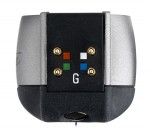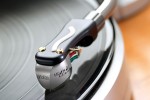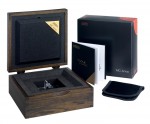 Ortofon MC Anna
Product Code: ORC048
£5,899.00
ex-vat: £ 4,915.83
The flagship Ortofon MC Anna cartridge is a tribute to the great soprano Anna Netrebko.
The cartridge body is made of titanium, using Ortofon's Selective Laser Melting process, resulting in extremely high internal damping. Ortofon is particularly proud of the MC Anna's magnet system, with materials like neodymium and iron-cobalt for an unprecedented consistency of the flux density within the system's air gap. The use of this optimized magnet system allows for the use of a lightweight, non-magnetic armature. A wide-range armature damping system extends the armature beyond the coils, allowing to interface directly with the rubber dampers, which sandwich a small heavy disc of platinum. System resonances are also damped by the use of a thermo plastic elastomer compound, which comprises the bottom cover assembly. The stylus is Ortofon's Replicant 100 diamond, known for its thin and light profile and extraordinarily large contact surface.
These innovative technologies combine to create a cartridge worthy of its namesake, supremely musical, dramatic, and uncompromising.
Sorry, this item is not available for online order.
To purchase, please Contact Us.
Press Reviews
"Naturally, the Ortofon MC Anna receives my highest and most enthusiastic recommendation. It is a reference-grade cartridge that significantly improves upon the reference-grade cartridge (the A90) that preceded it. In fact, I think the Anna is the most natural-sounding cartridge the venerable Danish company has made in a century of doing business!"
"This is a very difficult cartridge to fault. Its behaviour had the smooth sophistication that would pass muster at the ambassador's ball pictured in the well known Ferrero Roche adverts, yet it still managed to make Joplin's gravely tones sound both realistic and unpolished…. In short, it is excellent. If you can afford it, then buy one. If you can't afford it then start saving now!"
"As befits a cartridge named after one of the world's finest opera singers, Ortofon's Anna is perfectly suited to the reproduction of classical music and acoustic jazz. It offers a very smooth, natural and unexaggerated presentation…. All the various 'additives' seem to have been spirited away, leaving you with a pure, clean and uncoloured sound."
Specs
Output Voltage (at 1kHz, 5cm/sec)

0.2mV

Channel Balance at 1kHz

0.5dB

Channel Separation at 1kHz

25dB

Channel Separation at 15kHz

22dB

Frequency Range (at -3dB)

 

Frequency Response 20Hz - 20kHz

± 1.5dB

Tracking Ability at 315Hz

Typically 80?m

Compliance, Dynamic, Lateral

9?m / mN

Stylus Type: Â 

Nude Ortofon Replicant 100 Special Polished Version

Cantilever

Boron

Stylus Tip Radius r / R

5 / 100?m

Recommended Tracking Force

2.6g (26mN)

Tracking Angle

23º

Internal Impedance / DC Resistance

6?

Recommended Load Impedance

> 10?

Cartridge Body Material

SLM Titanium

Cartridge Colour

Black / Silver

Cartridge Weight

16.0g