Sale!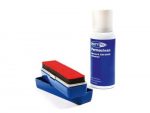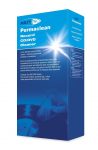 Milty Permaclean
Product Code: MIY003
£ 23.50
ex-vat: £ 9.79
STOCK CLEARANCE: 50% OFF!
Milty Permaclean is an inexpensive cleaning system that rapidly removes contaminants from vinyl records, CDs and DVDs, from dust and grit to greasy fingerprints. Permaclean safely and quickly removes unwanted grime that causes serious background noise.
The Permaclean package includes a double-sided Duopad and will treat approximately 40 records.
Out of stock