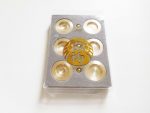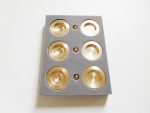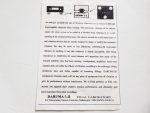 Final Labs Daruma 3ii Isolation Bearings
£ 25.00
ex-vat: £ 20.83
We have one set of Final Labs Daruma 3ii Isolation Bearings, used, with wear and scuff marks, but nonetheless very serviceable and effective. Original packaging, but damaged.
Use these under most hi-fi components like CD players, DACS, phono stages, or amps, and hear a dramatic improvement in clarity and resolution.
List price for a new set when we last distributed these some years ago was £85.00.
Out of stock
Sorry, this item has been sold.
Press Reviews
"I have found that these units, and the concept behind them, do have a dramatic effect, and are far more capable of revealing hidden details, reducing noise, and producing a more three dimensional soundstage than any cones I have yet tried"