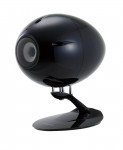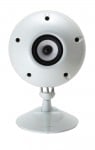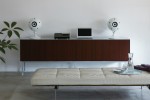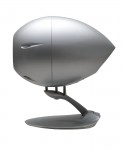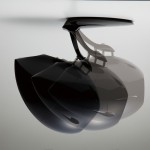 Eclipse TD510 Mk2
Product Code: ECL011
£2,495.00
ex-vat: £ 2,079.17
The Eclipse TD510 Mk2 speakers are updated versions of the hugely successful TD510s, with greater frequency range, finer detail, and more "weight" to the sound. The TD510 Mk2 is equipped with a short, adjustable stand (as shown), designed to be installed on a flat surface, such as a shelf or cabinet.
Eclipse speakers are designed by Fujitsu Ten, a specialist off-shoot of the Japanese electronics giant, Fujitsu. The "TD" in each speakers model designation stands for "Time Domain" technology, which represents a fundamental re-engineering of speaker design, both in terms of form and function, and which is intended to maintain the time and phase integrity of the source recording and to have no acoustic signature itself.
Fundamental to TD technology is the use of a single, high-precision driver, housed in a egg-shaped rear-vented enclosure made of rigid material with the strength and density of marble. The driver is designed to "float" within the enclosure.
Since their introduction, Eclipse speakers have swept the music industry, becoming the speakers of choice for many professionals, including musician/record producer Brian Eno, guitarist John Williams, and composer Michael Nyman.
Price shown is for a pair of speakers. Eclipse TD510 Mk2s can be used on a shelf with the included adjustable stands, on a ceiling using optional CB1 brackets. Please note: no floorstanding stand is available for this model. The stand that is integral to the Eclipse TD510z Mk2 cannot be used with the Eclipse TD510 Mk2.
Available in white or black.
With an amplifier of at least moderate power, Eclipse speakers present music with transparency, unprecedented clarity, unaffected by resonances, colorations or time and phase distortion effects. Magical.
Press Reviews
"Eclipse has replaced its first 'Time Domain' speaker with a new model—and the results are electrifying…. What it does best is to play music, whether simple or complex, with an integrity and quality of articulation that is rare with loudspeakers of any size and price…. Best of all is its timing, which is absolutely spot on. It makes music that sounds completely on the ball, music that is clean and expressive, and where you can hear the find detail and texture in the most complex mixes." (review of original version)
"They look like something between an electric jet engine and an alien camera-pod. There's something other-worldly about them and I suspect that they would look good in any kind of surroundings.
"But ultimately it's how they sound that matters.
"And the answer is that they sound incredible, but not like any other speaker you've heard, however big, and however expensive. You have to reset your expectations with these devices."
Specs
Driver unit

10 cm

Input resistance (rating/maximum)

25 watts/50 watts

Impedance

6 Ohms

Efficiency/sensitivity

84 dB

Frequency range

42 Hz to 22 kHz (-10 dB)

Weight

9.5 kg (each)