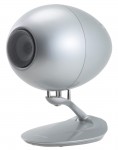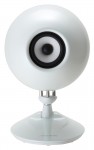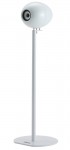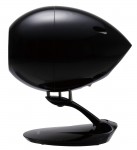 Eclipse TD508 Mk3
Product Code: ECL009
£995.83
ex-vat: £ 995.83
The Eclipse TD508 Mk3 speakers continue the precedent established by their fabulous bigger siblings in the range, but with a compact 8 cm aperture that improves high-frequency performance while producing tight low-frequency performance that is remarkable for its size. The Mk3 version has a wider frequency range than its Mk2 predecessor, with finer resolution, and more "weight" to the sound.
Eclipse speakers are designed by Fujitsu Ten, a specialist off-shoot of the Japanese electronics giant, Fujitsu. The "TD" in each speakers model designation stands for "Time Domain" technology, which represents a fundamental re-engineering of speaker design, both in terms of form and function, and which is intended to maintain the time and phase integrity of the source recording and to have no acoustic signature itself.
Fundamental to TD technology is the use of a single, high-precision driver, housed in a egg-shaped rear-vented enclosure made of rigid material with the strength and density of marble. The driver is designed to "float" within the enclosure.
Since their introduction, Eclipse speakers have swept the music industry, becoming the speakers of choice for many professionals, including musician/record producer Brian Eno, guitarist John Williams, and composer Michael Nyman.
Price shown is for a pair of speakers. Eclipse TD508 Mk3s can be used on a shelf with the included adjustable stands, on a wall using optional CB1 brackets, or on optional 508D Mk3 stands. Available in white, silver (limited stock), or black.
With an amplifier of at least moderate power, Eclipse speakers present music with transparency, unprecedented clarity, unaffected by resonances, colorations or time and phase distortion effects. Magical.
Press Reviews
"Sounding fast, tight and uncannily well-timed, the Eclipse TD508MK3 is a rare hi-fi loudspeaker that has been clearly designed for music enjoyment and a temporally authentic sound, rather than blindly ticking the usual textbook boxes. Married to a good amplifier these Eclipse speakers can open your ears to the purity of single-driver musical bliss."
"When you marry this to the exceptional tonality that the Eclipse has, you have a system that doesn't so much generate sound as beam information into your head. Watching Fury with the Eclipse only a few days after I had done so with the Acoustic Energy 1 Series was especially illuminating. The Acoustic Energy is a brilliantly sorted set of speakers and it manages to make sense of the combat sequences and keep the events on screen relatable to those sounds happening around you. With the Eclipse, any ambiguity is gone entirely. This is the soundtrack exactly as prescribed with absolute speed and control and entirely free of lag, delay or confusion. My Wife, slightly flippantly, christened the effect 'God mode' and for better or worse, it stuck for the time they were here."