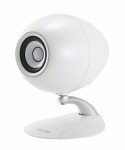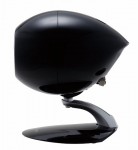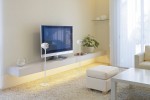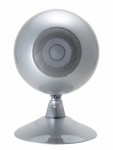 Eclipse TD307 Mk2A
Product Code: ECL013
£399.00
ex-vat: £ 332.50
The Eclipse TD307 Mk2A speakers carry a "TD" designation, making them full-fledged members of the revolutionary Time Domain range. Don't let the small size and small price tag fool you: these babies have the weight, punch, tone, and musicality of much bigger, much pricier hi-fi speakers.
They can be used on a shelf or desktop, or, simply by turning them around on the small footprint stands, mounted on a wall or or a ceiling. The only extra hardware bits you'll need are some screws and wall plugs.
Price shown is for a pair of TD307 Mk2A speakers. To order more than two speakers, contact us.
Available in white, silver, or black.
Specs
Driver unit

6.5 cm

Input resistance (rating/maximum)

12 watts/24 watts

Impedance

8 Ohms

Efficiency/sensitivity

80 dB

Frequency range

100 Hz to 25 kHz (-10 dB)

Dimensions

130W x 195H x 176D mm

Weight

1.5 kg