Sale!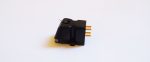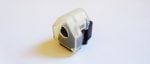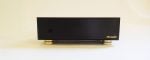 DS Audio DS-W1 (ex-dem)
£ 7,500.00
ex-vat: £ 2,500.00
An mad bargain, this.  Our DS Audio DS-W1 Nightrider optical cartridge demonstrator consists of two items:  the DS-W1 cartridge and its box of electronics, effectively offering a top-end reference cartridge and the equivalent of a top-end reference phono stage. You would not be able to find either a conventional reference cartridge of this caliber or a conventional reference phono stage of this caliber at anywhere near this price.
About 60 hours of use (we have a lot of cartridges here, so our demonstrators don't see a lot of action). In immaculate condition, with all original packaging and documentation. For more info about the DS Audio DS-W1, click here.
An opportunity to leap into the analogue premier league.
Out of stock
Sorry, this item has been sold.
Press Reviews
"Never have I heard a cartridge that can capture instrumental textures or vocal nuance, the skin of a drum and the air inside it, or the rasp of bow on strings as naturally and effortlessly as this. This isn't the spot-lit presentation and bouncy bass of a typical high-end moving-coil: it is something altogether more delicate, more subtle, and (if you get it right) more real. The DS-W1 doesn't pump up the drama or fatten up the bottom end. Instead it allows musicians and recordings to speak for themselves, in voices that are at once recognizable and authoritative. Its attack and pace give bass transients natural impact, and shorn of false weight and emphasis, its timing is sure-footed and agile." (Roy Gregory)
"The optical cartridge is rich and beautiful with very natural tone and warmth. It has a smoothness and sweetness in its timbre that was very seductive. It's not the least bit analytical and like the Shindo LP system, it plays music in a very relaxed and satisfying way; a way I described in the Shindo review as listenable…
"There is another area where the optical cartridge distinguished itself, the bass. In my system the bass took me by surprise… the DS-W1 produced bass that was bigger, deeper and more powerful than I had heard before from my system. Furthermore, with the DS-W1 the bass in my system was also able to sound either warm or tight depending on the recording. The bass simply sounded very realistic with the DS-W1 in my system."
"It is not always (or often) the case that theoretical advantages translate into sonic ones. The Nightrider is an exception—or appears to be. It does not, in fact, emphasize high frequencies in the way velocity-proportional moving coils do. Indeed, in tonal balance it sounds more like an exceptionally quick and detailed moving magnet than a moving coil…
"This is an excellent cartridge—certainly the finest of its kind I've heard—that seemingly combines some of the best features of mc's and mm's. Though I've compared it repeatedly to moving magnets in this review (and another reviewer has compared it to reel-to-reel tape), that is because of the natural warmth, richness, and smoothness of its timbre, particularly in the upper mids and treble, where it has a tape-like recessiveness rather than a coil-like aggressiveness."
"It is, by any measure, a superlative device, a serious contender in its price class, with the bonus of its own equaliser/PSU. The sound, though, is enough of a departure from classic MC or MM behaviour that you absolutely must hear it, like going from ribbons to ESLs. Bloody clever, too."
Specs
Output voltage (from equaliser/power supply)

500 mV

Stylus

Shibata

Cantilever

Boron

Cartridge body

Machined aluminium

Cartridge weight

6.5 g

Tracking force

1.3 to 1.7 g (1.5 g recommended)