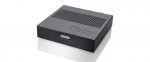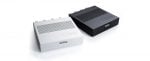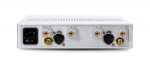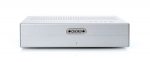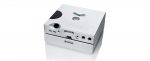 Chord Electronics TToby
Product Code: CES020
£ 2,899.00
ex-vat: £ 2,415.83
The Chord Electronics TToby is revolutionary desktop stereo power amplifier specifically designed to complement the Hugo TT 2 DAC and take advantage of its high-quality digital preamp functionality. The TToby has been created using the same form factor as the Hugo TT 2, enabling audio lovers to create a high-performance Chord system where space is tight—or even where it isn't.
TToby features Chord's proprietary amplifier technology, based on Chord's famous switch-mode power supplies, and delivers 130 Watts into a four-Ohm load. The Hugo TT 2 and TToby combination allows music lovers to enjoy the benefits of Chord's class-leading DAC technology via headphones and loudspeakers. TToby offers both balanced and unbalanced inputs to complement the Hugo TT 2's outputs.
Available in silver or black finish.
Sorry, this item is not available for online order.
To purchase, please Contact Us.
Press Reviews
"Table top or not, the Hugo TT and TToby pairing make most price peers look pale and uninteresting. Starting a system from scratch, I couldn't think of a more effective way to allocate budget. Outstanding."
"No matter what was thrown at the Hugo TT and TToby – a wide range of other material, ranging from Radio 4 to ELO – they never let me down.
"It's hard not to like this maverick combination. It's flexible – if you're prepared to overlook Hugo's lack of support for analogue sources – and proves that a musically satisfying performance and an analytical nature need not be mutually exclusive."
"This is an exceptionally good power amplifier – it just happens to be small, which will no doubt expand the possibilities for its use beyond partnering its matching HugoTT DAC/headphone preamp. To think of it as a great desktop choice is to do it a disservice – yes, it will perform that function very well, but this miniaturised version of Chord's mighty power amplifiers has lost none of its heritage in the process."