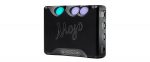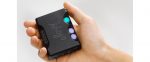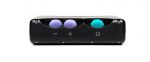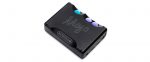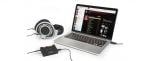 Chord Electronics Mojo
Product Code: CED014
£399.00
ex-vat: £ 332.50
The Chord Electronics Mojo is quite simply "the ultimate DAC/headphone amplifier for your smartphone".
Designed and built in England, and based on the multi-award winning Hugo platform, Mojo offers a large slice of Hugo performance for a fraction of the cost. Inside Mojo is a powerful headphone amplifier that will deliver crystal clear audio whether you use in-ear buds or large studio cans, it will even play almost any audio file that you can find, up to 768kHz 32bit, and quad DSD 256.
Mojo is able to charge to full in only four hours and will give between eight to ten hours continuous use.
With a high-quality set of headphones and a Mojo plugged into your iPhone, Android phone, PC, or Mac, you'll experience audio as you'd hear it in a recording studio.
Available in black only.
Download the user manual, including specifications.