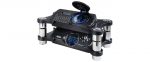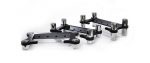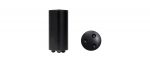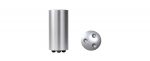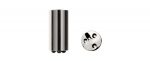 Chord Electronics Choral Ensemble Stand System
Product Code: CEY003
£ 1,450.00
ex-vat: £ 1,208.33
The Chord Electronics Choral Ensemble Stand System is an acoustically superb support, purpose-engineered to the highest standards for the Chord Choral range of components, precision machined from solid aircraft-grade aluminium.
The Choral Ensemble equipment support can be configured to any height and the cleverly designed Integra leg system allows any component from the Choral range to be combined with Chord full-sized equipment, allowing components from the Reference, Standard and Choral ranges to be stacked in one vertically aligned system.
Each tier features four solid-aluminium Integra legs, which can be order in three depth sizes: 70 mm, 115 mm, and 165 mm. Each leg-base has three ball-shaped rubber feet and each leg-top has three precision-machined hemispherical dimples. When two tiers are coupled together, the legs give a precise and secure fit between each module, plus a useful degree of damping between the high-mass platforms.
Price shown for each stand, regardless of size. Leg finishes available are black, silver, or nickel.
Sorry, this item is not available for online order.
To purchase, please Contact Us.