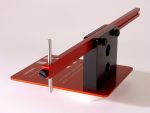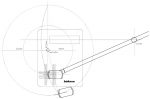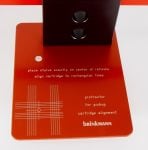 Brinkmann Protractor
Product Code: BKY002
£ 345.00
ex-vat: £ 287.50
Precision machined for ultimate accuracy, the Brinkmann Protractor uses the IEC alignment standard for the both null points : 66.04 and 120.9 mm. Just place the unit on the turntable spindle, adjust the arm so that the spike is over the tonearm pivot, and align the cartridge stylus on the fine grid lines. Unlike some protractors, the Brinkmann allows for easy visual alignment of the cartridge cantilever, as cantilevers, even in high-end cartridges, are often very slightly askew.
An indispensable tool for the vinylphile who demands the very best.
Sorry, this item is not available for online order.
To purchase, please Contact Us.