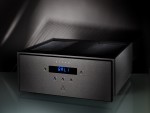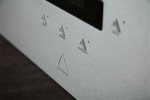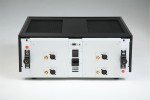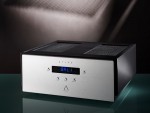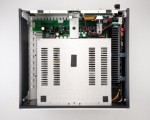 Aesthetix Atlas
Product Code: AES002
£ 10,500.00
ex-vat: £ 8,750.00
Jim White's first power amp was, of course, always destined for greatness. Even by Jim's own standards, however, the Aesthetix Atlas is an astonishing achievement, a hybrid design with one 6SN7 double triode per channel for the initial gain stage (this single gain stage provides all of the voltage gain for the entire amplifier), with the remaining gain provided by solid-state circuitry.
The result is a power amp of unquestioned authority and transparent clarity, capable of driving the most difficult speaker loads with ease, with the classic Aesthetix sonic signature: tone, tone, and more tone.
The Atlas has two standard inputs, single-ended (RCAs) and balanced (XLRs). In addition, a second set of single-ended and balanced inputs are included for connection in systems where the Atlas is used for powering subwoofers. For this second set of inputs, the unit has a built-in high-pass crossover, with frequency settings from 40 Hz to 200 Hz.
The Cardas patented rhodium-plated binding post with single knob lockdown is designed for spade connectors.
A front panel LED display shows selected input or (when the high-pass crossover is used) frequency. The display can be turned off. A mute switch is included.
Available in silver or black finish.
Sorry, this item is not available for online order.
To purchase, please Contact Us.
Press Reviews
"The Atlas stereo might well prove to be all things to all men, that magical balance of virtues that seems to suit most people, most systems and quite a few pockets." (Roy Gregory)
"Naming an amplifier after the Titan who supported the firmament—or the world itself—is a gutsy thing to do. However, Jim White's Aesthetix Atlas makes a strong case for a power amp being the structural support of a hi-fi system. Certainly, the construction and quality of the Atlas are in keeping with its namesake. But for all its strength and grunt, the Aesthetix Atlas revealed itself to be quite graceful in its portrayal of music and music's physical, insubstantial substance. No one could call the Atlas a "bargain", but neither could they gainsay its worth. It's one of the really great amplifiers I've had in my system recently, and I hope I'll be listening to it even more in the months to come." (January 2010)
"The Atlas exhibited no trace of timing confusion, no blunted attacks, no bass bloat, and no fuzzy imaging. Indeed, its resolution, timing, and imaging were beyond reproach. Tonally, the amp was still on the sweet side—gold to my reference's silver—but this was an appealing character, and one that was consistent across the musical spectrum, making the amp fully coherent…. The Atlas ultimately proved to be a joy—both sonically and musically—to listen to, living up to the promise it displayed at CES."
FIVE STARS! "It's in the listening where these amps shine, though. When it comes to transparency and insight, this Aesthetix pairing [Calypso and Atlas] has more in common with the likes of Audio Research's Reference 3 and Ref 210 pre/power combination than it does with the vast majority of 10-grand rivals. Remember that the mighty and mightily impressive Audio Research pairing comes in at almost three times the Aesthetix's money, and you realise just how good a sound we're talking about."