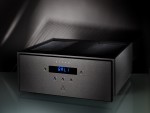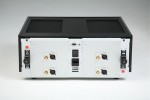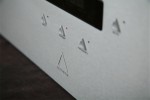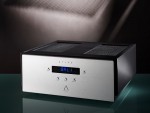 Aesthetix Atlas Signature
Product Code: AES002SIG
£ 13,100.00
ex-vat: £ 10,916.67
The Aesthetix Atlas Signature is a significantly upgraded version of the standard Atlas. It has the same circuits, but with Peter Moncrief's Stealth capacitors in place of the very high quality Rel-Caps as inter-stage coupling capacitors in standard version, costing over 10 times as much. These provide more detail and information, while maintaining the same award-winning tonal balance. The high current output stage power supply capacitance is doubled, increasing bass drive and solidity. Binding post wiring is upgraded to specialized audiophile 14 AWG, which further increases resolution. Another critical refinement is the replacement of all emitter resistors with a specialized metal foil low-inductance type.
A standard Atlas can be upgraded to the Signature version. Please contact us for details.
Available in silver or black finish.
Sorry, this item is not available for online order.
To purchase, please Contact Us.
Press Reviews
"The results are, quite literally, awesome. To say that the Atlas [Signature] is capable of driving virtually any high quality speaker would be an understatement. Its boundless muscle delivers a momentum that feels unstoppable. But this isn't a mindless power: the Atlas is commanding and authoritative. Its energy masterfully pushes speakers to perform at their peak."
"Images of instruments and voices were conveyed with full-bodied physicality and an inviting 'bloom' around instrumental outlines. And it's the amplifier's ability to foster the impression of instruments in real space that will have you exclaiming 'musical realism!" rather than just its appealing timbre and tonal warmth."
"The Aesthetix sound is smooth, and as refined as you like. There are no hard edges here, no tendency to harshness, even with less-than-perfect recordings. Yet these components – the pre- and power share the same sonic character – partner this civility with sledgehammer muscle when required. That combination of abilities ir rare, even among the priciest of products…. One of the finest power amps we've heard; couples refinement to insight superbly."