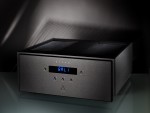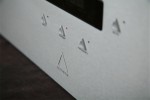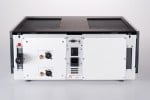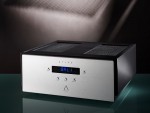 Aesthetix Atlas Signature Mono
Product Code: AES002MON
£ 21,000.00
ex-vat: £ 17,500.00
The Aesthetix Atlas Signature Mono is a monobloc version of the Atlas Signature. In addition to all the Signature upgrades, the Signature Mono dedicates the entire power supply to one channel, increasing space, drive and dimensionality. Power output is increased to 300 wpc from 200 wpc.
Available in silver or black finish. Price shown for a pair of Atlas Signature Mono units.
Sorry, this item is not available for online order.
To purchase, please Contact Us.
Press Reviews
"The sound is huge in scale and reach. Stereo imaging is among the widest we've ever heard, and lacks for nothing in precision or intimacy. Add the exceptional build quality and you have one of the finest pre/power amps that money can buy."
"The real ability of the Atlas monos lies in their ability to step aside and stand behind the music. Listen for them – if you must – and you can identify their subtle influence on the music's passage. But they make it awfully easy to forget about them altogether. If the signal demands then they respond, but even under extreme duress (did I mention the way they encourage the use of "realistic" levels) their grace and unburstable enthusiasm delivers the music devoid of harshness or strain. Used as a set, the results are even more beguiling, making listening an immersive and musically compelling, at times almost propulsive, experience. I'm not convinced that they excel in any single musical respect, save their sense of musical energy and purpose, but they are oh so close in so many ways that perhaps it should be no surprise that as a system they come so close to the hi-fi and musical ideal of genuinely being all things to all men. After all – what's not to like?"